Firstly, Buying a property involves Lakhs and crores of money. For many people indeed buying a property is dream come true. In fact, Every person yearns to have his own roof. Meanwhile, It is Vital to get Property Legal Opinion verified by a good civil advocate of property law. Moreover, Your lawyer should be able to establish authenticity of property ownership. How to find the Best Attorney 24×7?
In the first place, Chennai law forum attorneys are best for Property Legal Opinion services in Tamil Nadu, India.
Why legal opinion is a must before buying a property?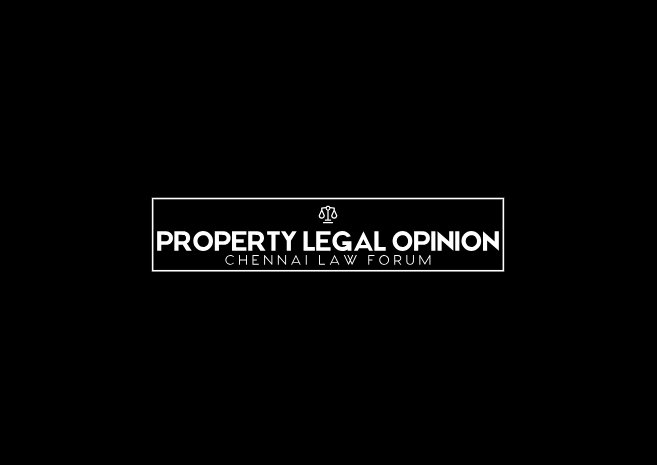 Protection of buyer's interest
Property Legal opinion is always a boon when buying a property though it costs you. In the same fashion, Top lawyers offer advice about latent property purchases. How to find the Best Attorney? Our lawyers offer the best Tailor-made reports that save you from future property disputes.
The common man does not know about minute buying Rules and Laws. In other words, Your own property Legal Opinion lawyer is always a benefit. Further, the lawyer asserts ownership of the seller.
Aids Property documentation
Our Civil lawyers in Chennai always offer clean property paperwork. It is right from the start-up to the end of a deal. The lawyer ensures property documents. They are like sale deeds, tax receipts, and so on error-free and paid up to date.
Lawyer checks bona fides of seller's title. Sometimes lawyers advise buyers to advertise in newspapers. It is to avoid third-party litigation in future. A sale deed vetted by lawyers helps you to decide whether property ownership is of a builder or society. He ensures terms and conditions are up to date.
Document verification
This makes the buyer aware of the property's Legal Opinion history. Our lawyers for document Verification get full details of previous original owners. They check out minors' rights and rights of easements. They check the encumbrances.
You get to know about the current status of potential property Legal Opinion and their encroachments.
Our lawyers help you to check property revenue records like tax receipts, Khata or Patta. They check for disputes and violations on the property.
Transparency
The property lawyer goes through all property documents in detail. They cross-verify them for transparency of the property deal.
Property lawyer ensures to keep interested of both buyer and seller of the property.
A buyer has to get the original deed examined by a Civil lawyer. A third party can have access to the property. The Lawyer checks out for hidden facts of ownership.
Ensure due approvals
Many property buyers are not aware of civic approvals in sum. Our property lawyers help to check municipal body approvals like building & floor plans to resume. We also to get NOC, structural safety certificates and so on. A property needs many municipal approvals from commencement up to completion in brief. Thus Non-compliance leads to a reduction in market value and stops the project. In short, You need approvals from Electricity, fire and water boards.
Assists in buying a joint or old property
Property advocates explain the joint ownership process. In the Part of Property legal opinion, he examines the JV agreement and terms of property development. Our lawyers ensure to get NOC from all owners. He will investigate any further acquisition of property by the government.
Many properties get backed up by banks that will offer bank lawyer Property Legal opinions. By the way, It is in the safety of your own money you need to get a Property legal opinion from your own property lawyer.
Full Property Legal Opinion Report
We advise all buyers to take up full property Legal Opinion title search. The investigation covers the following matters:
Verification Part 1
Ownership: Complete report on ownership, joint tenants and individuals gets prepared. Corporate and common tenants are inclusive.
Deed copy: Certified deed copies of the most recent period are available in this report.
Document book and page: Document location showing book & document page no. is available through this report.
Legal description: The property will get described in legal terms in this report
Chain of documents: Previous owners' details with chain documents are in this report
Possession: Actual possession of property report
Right of Way: It contains the Right of way issued for third-party use
Verification Part 2
Leases: Property ownership and use can get affected by recorded lease
Mortgage Search: The mortgage report contains the lender, mortgage amount and date of the mortgage.
Equity on loan search: It is a report about equity loans against the property
Tax reports: This report is about tax payment details for the property.
Foreclosure report: It has details of pending litigation, foreclosure status and default notice
Bankruptcy: It contains details about the bankruptcy of the property owner
Civil court record report: It has details recorded against the land with civil courts
Tax Lien report: It involves a title search for tax lien encumbrance of the property
Municipal Services Lien report: It has details of unpaid dues of municipal services. It can be like water, sewer, trash dues
Treasury lien report: It is a report based on unpaid tax payments by all means.
State tax report: It is a report about unpaid sales tax, employment tax and so on.
Verification Part 3
Spouse support lien report: It has encumbrances of spousal support. It can be alimony or other court payments.
Child support lien report: It has encumbrances of child support. It can be other court payments for the child too.
Property zoning: Details of zoning like flood zone, ecological zone, earthquake zone accordingly…
Property easement search: It gives details about easements and right of way and so on
Municipal assessed value: Metro cities' property valuation is by the local authority
Verification Part 4
Plot or survey map: This report contains an official survey copy
Power of attorney: Officially authorized person to act on behalf of the owner in legal transactions, However, You can get details in this report
Special assessments: Any ongoing or conducted special assessment report about the property, You can get details in this report above all
Partnership agreement: Whether the property is being owned by a partnership firm, You can get details here too.
Promissory note: The personal loan of the owner is recorded against the property on the other hand. Furthermore, You can know through this report
Correction deed: In all honesty, If there has been an error in the original deed, You can rectify the same with the correction deed in contrast. In addition, Lawyers dig out such deeds of a potential property.
Read More
Contact the best Lawyers in Chennai
If you're in need of legal assistance in Chennai, the Chennai Law Forum is the place to be. Firstly, The forum boasts a team of experienced and knowledgeable lawyers who are ready to assist you with any legal issue you may be facing. Whether you're dealing with a financial dispute, property dispute, or any other legal matter, the Chennai Law Forum has got you covered. In fact, You can contact the best lawyers in the forum by simply visiting our website or giving us a call. Moreover, Their team will promptly respond to your query and guide you through the legal process. So, if you need legal assistance in Chennai, don't hesitate to contact the best lawyers at the Chennai Law Forum.
Top law firm for Property Legal opinion services
Chennai Law forum civil lawyers offer the best Property legal opinion services at Affordable fees as a matter of fact.

Contact top law firm advocates in Chennai.