Domestic violence is a prevalent issue in Chennai. Sadly, They affect individuals and families of all backgrounds. By the way, Victims of domestic violence often suffer in silence due to fear, shame, or a lack of knowledge about their legal rights. In these situations, seeking legal help from a criminal advocate who specializes in domestic violence cases can be critical. In fact, The Chennai Law Forum has a team of top criminal advocates. Of course, they can provide expert legal help to victims of domestic violence. First of all, This article will explore the importance of seeking legal help in DV cases. Let us highlight some of the top criminal advocates available at the Chennai Law Forum.
Top Criminal Advocates for DV case trial
Divorce lawyers in Chennai will help you in resolving domestic violence issues in Chennai for sure. Of Course our Criminal Advocates handle such cases and protect our clients.
Criminal lawyers to protect from Domestic violence charges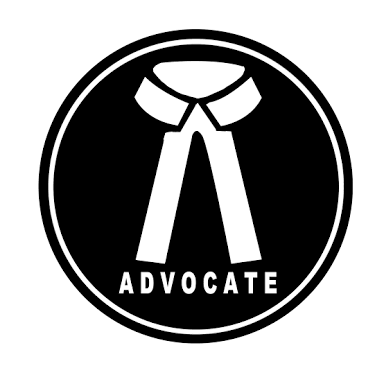 Firstly, Cases to file a case for Domestic violence against men is zero. Of course, There is no such provision in any law for the purpose of protecting a man from cruelty. As a result ,many of the men become victim of Dv. Our Divorce Advocates in Chennai law forum handle many cases which is against men.
Best DV case Advocates in Chennai
There are huge cases in which women use their power in making false complaint against their spouse with the motive of harassing them. However, the lawmakers failed to take any stand on addressing the violence faced by men. At this point, Senior Advocates in Chennai Law forum are always good enough to win false DV litigation.
Criminal legal counsels for DV cases from the top law firm
[wpforms id="77″]
Criminal attorneys for DV cases are experts in quashing such charges. Hence, our law firm uses the extensive legal knowledge to fight against such false DV cases.
Domestic Violence Cases: Top Criminal Advocates for Expert Legal Help in Chennai Law Forum
Domestic violence is a serious issue that affects many families in Chennai. As a matter of fact, Victims often suffer in silence due to fear of retaliation or lack of knowledge about legal rights. However, there are top criminal advocates in Chennai who specialize in DV cases. Without a doubt, they can provide expert legal help.
Why is Domestic Violence a Serious Issue?
DV can have long-lasting effects on victims. Mainly it includes physical and emotional trauma. In fact, It can also lead to financial instability and loss of employment.
Top Criminal Advocates in Chennai for Domestic Violence Cases
Here are some of the top criminal advocates in Chennai who specialize in DV cases:
R. Saravanan Advocate
Arjun S Advocate
Vijay Srinivasan Advocate
Saranya Bai Advocate
Swetha G Advocate
Why Hire a Criminal Advocate?
Here are some reasons to hire a criminal advocate for domestic violence cases:
Firstly, Expertise in DV laws and procedures
Secondly, Ability to handle sensitive cases with empathy and discretion
Thirdly, Experience in negotiating with prosecutors and judges
Finally, Access to resources and networks for investigation and evidence gathering
How Can a Criminal Advocate Help in Domestic Violence Cases?
A criminal advocate can help in the following ways:
Filing for restraining orders and protection orders
Representing clients in court hearings and trials
Negotiating plea bargains and settlements
Providing legal advice and guidance throughout the case
Read More
Conclusion
Domestic violence is a serious issue that requires expert legal help. Are you or someone you know a victim of DV in Chennai? Firstly, consider hiring one of the top criminal advocates specializing in DV cases. Finally, They can provide the legal guidance and support needed to navigate this challenging and sensitive area of law.