Are you in search of the best family court advocate for your divorce case? Look no further than Chennai Law Forum's team of experienced divorce lawyers. Finding the right legal representation during this challenging time is crucial. But how can you ensure you've chosen the best divorce lawyer in Chennai? In this article, we will guide you on how to find the most competent and reliable family court advocate to handle your divorce proceedings effectively. Let Chennai Law Forum be your trusted partner in navigating the complexities of divorce law.
Divorce Lawyers in Chennai Family Court protect one from Domestic Violence, Dowry, and Criminal Charges. Chennai Law Forum is the best Divorce advocate's Office for Family Court Litigation.
Find the Best Divorce Lawyers in Chennai
How can you search for an expert Divorce Lawyer in family court? Who will have good skills to get a Legal Separation? This happens once in a lifetime for most of the people seeking it.
Best Lawyers expert in Family Court cases
In brief, Find the Best Lawyers and experts in Family Court cases. By the way, Top Attorneys with good legal skills. This will help you to resolve issues in Chennai Family Court. The Legal Support is for Hindus, Muslims, Christians, and other inter-religious marriages too.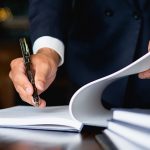 Family Court Advocates
Are looking for a family Court Advocate? There are some skills that must be A1. In the same fashion, A Good legal Consultant must try to solve the issue in an easy way.
Best legal services for Women in DV Cases
Most of all, it is nothing but Mutual Consent of Divorce. In the first place, Lady attorneys are famous to offer the best legal services for Women in DV Cases.
Matrimonial Lawyer to dissolve the Marriage
The divorce ratio in India is likely to rise over the next few years due to the new modern trends. One must find a Matrimonial lawyer when one wants to register the marriage. And you need the best Divorce Lawyers to dissolve the Marriage too.
Vakils must offer a quick and easy remedy for any case. Of course, they must have a firm grip on the Legal process. They must possess all in all skills of Rules and Norms.

Divorce Attorneys fees
As a pro, Divorce Attorneys spend time to grasp your case. They will hear your views and issues. For the most part, they cover all aspects to get them in a short span of time.
In fact, they give a good counsel and keep you assured and news about the details and status of the case. As a matter of fact, The Fees are very much nominal. The Top Advocates are nearby to help in Police station Cases too.
Senior Counsels Help
[wpforms id="77″]
Who can offer you all-in-all legal help? Senior Counsels help clients to attain mutual aid in our dispute through a careful study of the case. Strong advice and procedure offer a good mediation solution.
These Divorce Advocates in Chennai are soft-spoken but full, clear, and to the point. No doubt, they do not give any undue or not-to-the-point advice.
Lawful Disintegration of Marriage
As lawful disintegration of Marriage, Divorce is basically a Legal wonder. Family Laws of any nation define law for Divorce in which grounds are stipulated under which Divorce might be profited of.
These lawful grounds are disconnected from legitimate causes, yet they do imply the socio-social viewpoint moreover. Subsequently, when we manage the reasons for Divorce, we need to remember the legitimate and sociological perspectives.
A main consideration liable to influence the degree of separation in the general public is the dedication that others outside the Marriage have to its continuation.
On the off chance that Marriage is characterized as private, of concern basically to the wedded couple, and having a minimal outer effect, separate is probably going to be all the more promptly accessible.
Read More
Civil and Criminal Attorneys in Chennai
Most of all, These team of Civil and Criminal Attorneys in Chennai will give much time to hear your case history. In the same fashion, Clear all your doubts and make sure that the process was as smooth as possible.

Contact : +91 94440 14096 to Choose the Best Divorce Lawyers in Chennai High Court.